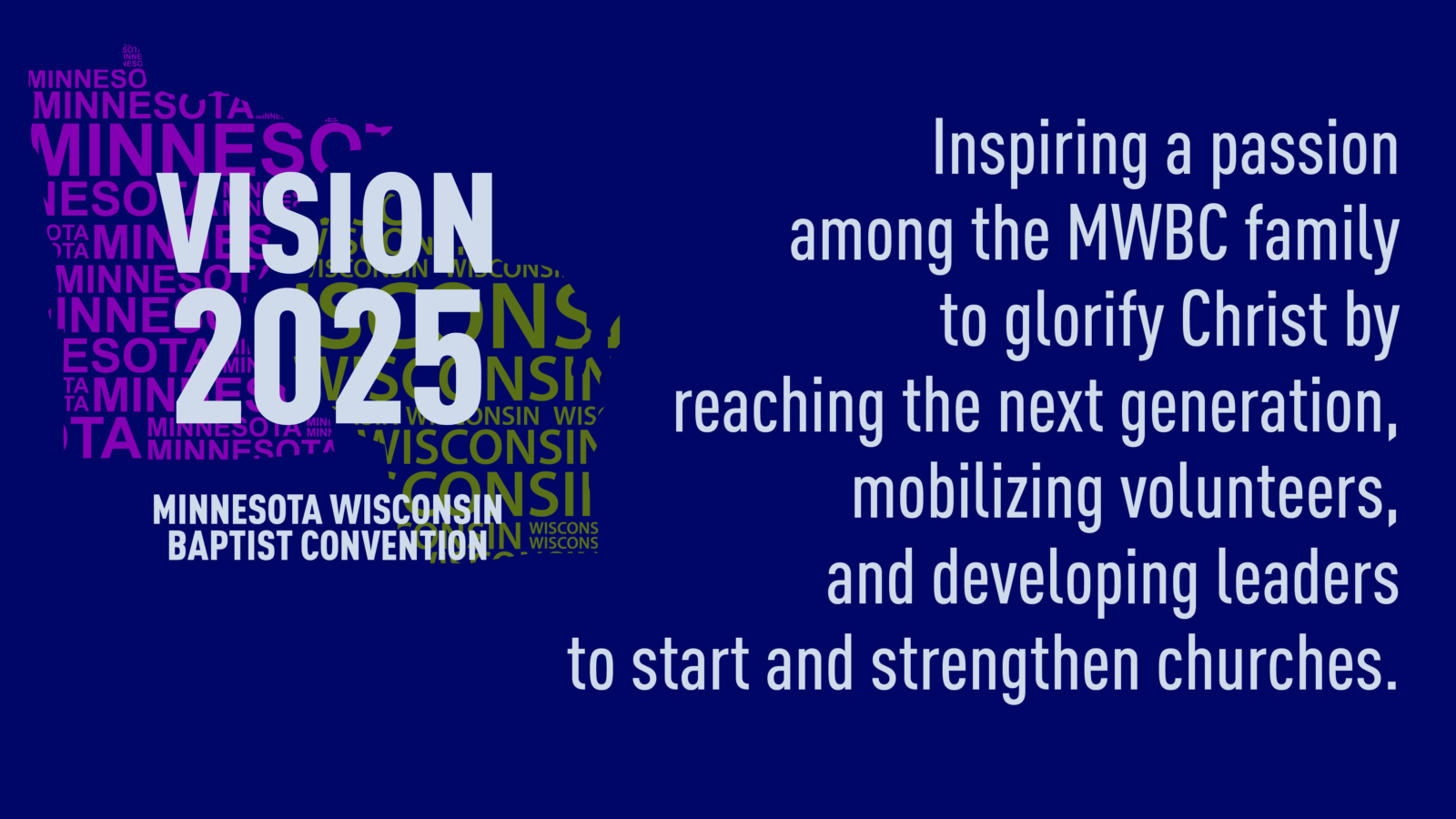 Vision 2025: Inspiring a passion among the MWBC family to glorify Christ by reaching the next generation, mobilizing volunteers, and developing leaders to start and strengthen churches.
Minnesota-Wisconsin Baptist Convention (MWBC) is a group of churches in our two states cooperating together to advance the gospel.
There are seven associations in our two states. Contact information for directors of mission, church planting catalysts, and associational missions strategists can be found here: www.mwbc.org/associations.
Our office is located in Rochester, MN. Contact information for our staff can be found here: www.mwbc.org/staff.
We would love to connect with you! Please contact us by calling (507) 282-3636 or emailing contact@mwbc.org. Our address is: 519 16th St SE, Rochester, MN 55904.