Mark Clifton and Gary Jennings will lead EMPOWER 2023.
EMPOWER is paid for by local church giving to the Cooperative Program. Special thanks to Redemption City Church for providing space for the Youth and Young Adult Conference. Attendees will pay for their own meals and lodging.
Conference Schedule at Kahler Grand Hotel
Friday 1:00 pm – 2:40 pm Plenary 1
Friday 3:00 pm – 5:30 Breakout Sessions
Friday 7:00 pm – 9:00 pm Plenary 2
Saturday 8:00 am – 10:30 am Breakout Sessions
Saturday 10:30 am – 12:00 pm Plenary 3
Saturday 12:00 pm Dismiss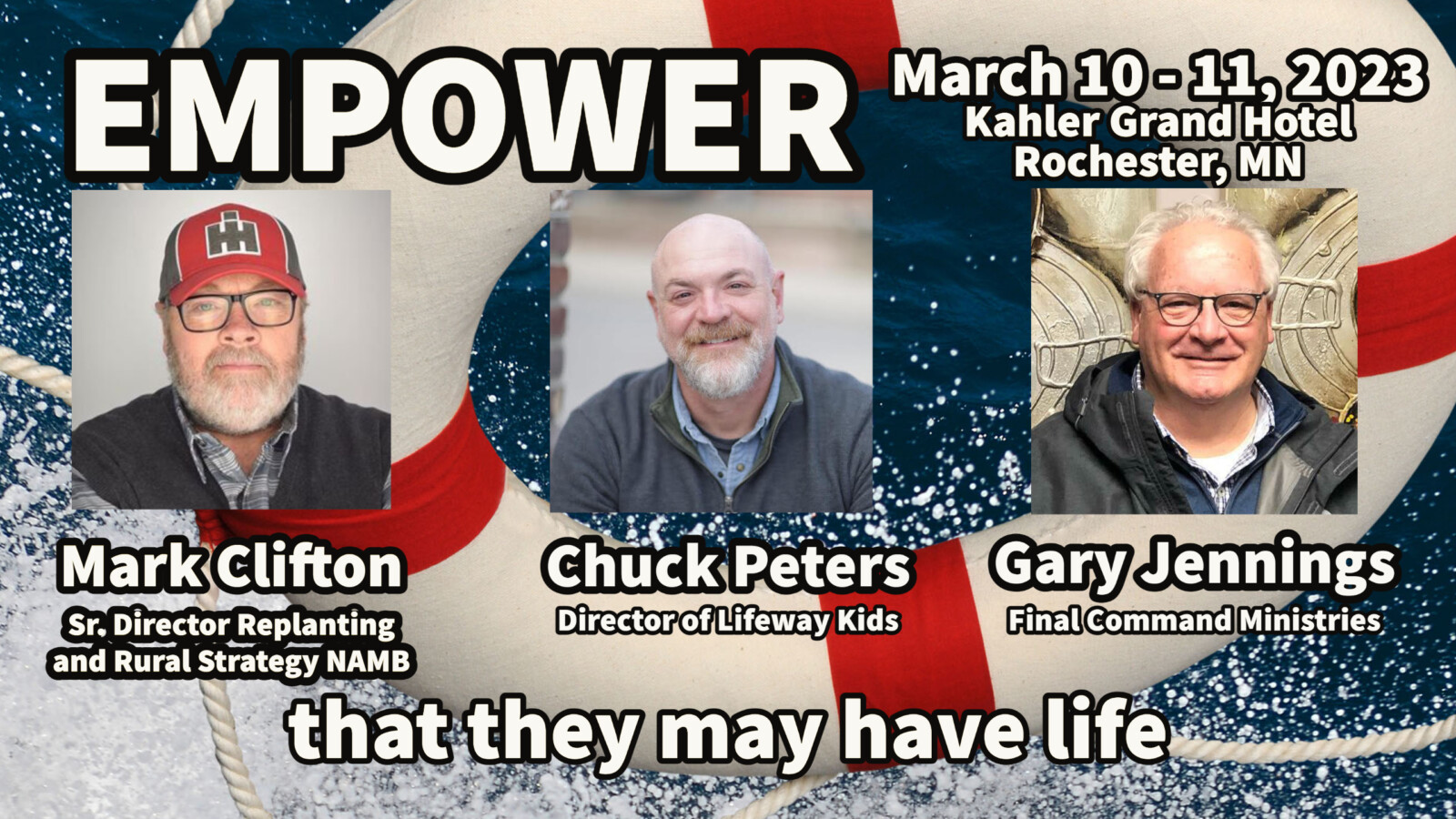 Disaster Relief Multi-Course Trainings at Empower
DR 101 and Recertification
Chaplaincy
Assessment
Blue Cap
Chainsaw/ Recovery
Flood Recover
Shower/Laundry
Prayer Team
DR training will be held at Emmanuel Baptist Church. Please register through the Empower link above.
About Our Plenary Speaker
Mark Clifton is the Senior Director of Replanting at the North American Mission Board of the Southern Baptist Convention. Mark has served as a pastor, church planter, church revitalizer, mission strategist, coach, and mentor to young leaders. He has planted and replanted numerous churches and has also served as a national and regional leader for church planting and missions. His experience includes serving as the lead mission strategist for the Kansas/Nebraska Southern Baptist Convention, leading church planting efforts in the regions of North Metro Atlanta, GA, serving as a church planter in Montreal, Quebec, as a Southern Baptist National Church Planting Missionary for eastern Canada, and has led Southern Baptist church planting projects west of the Mississippi. Mark has been planting, replanting, and providing strategic mission leadership since 1978. Mark and his wife Jill live in Kansas City, Missouri and have two sons, two daughters in law and three grandsons.